Here at King's Gate we call our small group ministry: REVIVAL FIRES. These groups connect the body in authentic relationship and discipleship here at King's Gate. Groups gather for relationship with a purpose, sparking personal revival that transforms individuals, families and communities. When you find your people you unlock your purpose.
Kingdom Culture meets weekly on Wednesday evenings @ 7:30pm on ZOOM
Are you a new Christian or a Christian new to Kingdom Culture?
Do you want to experience the reality of God in your life?
Come and join us on a journey of transformation as we gain understanding of WHO God is and WHO He's called you to be.
For more information or to sign up, click the button below:


Wildfire meets every two weeks, Friday evenings @ 7:30pm.
Do you have a heart for the harvest and a desire to see new believers discipled?
Gather with others who share your desire to see lives transformed by the gospel.
Let's spark one another's passion into full flame.
For more information or to sign up click the button below:

Victory Kids meets monthly, Sunday @ 2:00pm
Are you a kid aged 6-10 who wants to be mobilized to bring heaven to earth?
Join us for a time of Bible learning, crafts, games and FUN!!!
Open to all, bring your friends. We want to make our world a better place by transforming our generation.
For more information or to sign up, click the button below:

Not currently meeting

The Gathering meets monthly on Saturday @ 6pm
The heart of this group is to connect and to release people and families into their destiny and purpose. This group is open to individuals, couples and whole families. We will gather to fellowship, pray, praise, read the word and release blessings.
For more information or to sign up, click the button below:


Headlands Homefire meets weekly on Mondays @6:45pm.
Are you interested in connecting and encouraging other believers through worship, bible study and prayer?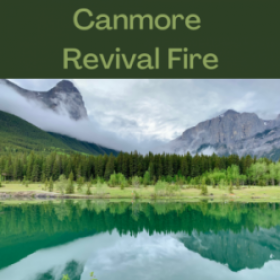 Canmore Revival Fire Group meets monthly. If you are hungry for more of God, if you to know him as your best friend and do life with him, come and join us. The time together will also focus on equipping the saints to do the works of God and then sharing with one another what God is doing in and through our lives. Come and be transformed by the Holy Spirit, learn how to hear God and co-labor with Him, while experiencing deep and meaningful fellowship.
Next meeting: September 30 @ 7pm, October 21st @ 7pm
To connect with the group leader: https://kingsgate.breezechms.com/form/f8ff8d6623